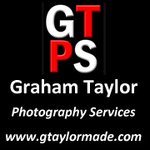 Graham Taylor Photography Services
www.gtaylormade.com Welcome to GTPS, I am a Jeddah based photographer offering services throughout the whole of the Middle East and beyond. Whether you are looking for Photographs, Stock Images or Image Corrections My goal is to provide a first rate, high quality service at an affordable price that provides outstanding value for money. I have the desire, time and skills to make it happen. Graham Taylor Photography Services joined Society6 on April 1, 2012
More
www.gtaylormade.com
Welcome to GTPS, I am a Jeddah based photographer offering services throughout the whole of the Middle East and beyond. Whether you are looking for Photographs, Stock Images or Image Corrections My goal is to provide a first rate, high quality service at an affordable price that provides outstanding value for money.
I have the desire, time and skills to make it happen.
Graham Taylor Photography Services joined Society6 on April 1, 2012.
Graham Taylor Photography Services's Store
153 results
Filter