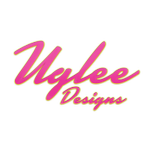 Elise Gray
Hello! My name is Elise, and I'm an American artist that works with oil paints, watercolors, and digital media.
I'm a writer, dog mom, and mixed media artist. I love playing around with the Adobe suite. I usually draw inspiration from things around me. My work is inspired by colors, strange concepts, and my friends.
Visit my website www.elisegray.com to see more of my work.
Social: www.instagram.com/ugleedesigns https://www.facebook.com/ugleedesigns
Contact: contactus@ugleedesigns.com
Read more