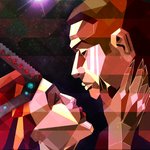 Gray Spear Society
What is the Gray Spear Society? They are a secret organization who fights the criminals that the normal authorities can't handle. Members have special abilities which help them win these deadly and sometimes supernatural battles. The intense action takes place in Chicago. Gritty realism draws the reader into the dark world of the Society. The novels are by Alex Siegel. The art is by Samantha DeCarlo. http://www.grayspearsociety.com/ Gray Spear Society joined Society6 on August 24, 2013
More
What is the Gray Spear Society? They are a secret organization who fights the criminals that the normal authorities can't handle. Members have special abilities which help them win these deadly and sometimes supernatural battles. The intense action takes place in Chicago. Gritty realism draws the reader into the dark world of the Society.
The novels are by Alex Siegel. The art is by Samantha DeCarlo.
http://www.grayspearsociety.com/
Gray Spear Society joined Society6 on August 24, 2013.
Gray Spear Society's Store
104 results
Filter