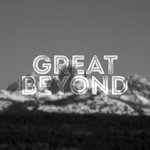 Great Beyond
Hello! My name is Ian and I run Great Beyond on Society6. My main focus is photography, but I love experimenting with it. I also love typography and the mixing of typography and photography. I hope you like what I have. Any comments, likes, or suggestions would be much appreciated. I hope you like my shop. If you purchase something I would love to have comments or feedback. You can reach me at greatbeyondinfo@gmail.com for anything you need. Thanks and happy shopping! Great Beyond joined Society6 on August 9, 2016
More
Hello! My name is Ian and I run Great Beyond on Society6. My main focus is photography, but I love experimenting with it. I also love typography and the mixing of typography and photography. I hope you like what I have. Any comments, likes, or suggestions would be much appreciated.
I hope you like my shop. If you purchase something I would love to have comments or feedback. You can reach me at greatbeyondinfo@gmail.com for anything you need.
Thanks and happy shopping!
Great Beyond joined Society6 on August 9, 2016.