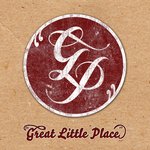 Great Little Place
We're Great Little Place, and we're all about championing the world's most charming and unusual places to go. We've been around since 2010 and can help you find amazing spots for when you're looking for somewhere a little bit different, over here: http://www.greatlittleplace.com Whilst we can help you find special places to go, we can also help you brighten up your walls with them, as we turn the world's quirkier corners into illustrated prints. We believe that where people live means a lot to them, and ought not be reduced to tourist tat. So we're doing something about it with this here emporium. We're based in London, UK, and all our products are designed by amazing illustrators we handpick. For any problems, Rich & Rossa are on hand to sort - and any questions please do give us a shout. Great Little Place joined Society6 on November 16, 2013
More
We're Great Little Place, and we're all about championing the world's most charming and unusual places to go. We've been around since 2010 and can help you find amazing spots for when you're looking for somewhere a little bit different, over here: http://www.greatlittleplace.com
Whilst we can help you find special places to go, we can also help you brighten up your walls with them, as we turn the world's quirkier corners into illustrated prints. We believe that where people live means a lot to them, and ought not be reduced to tourist tat. So we're doing something about it with this here emporium.
We're based in London, UK, and all our products are designed by amazing illustrators we handpick. For any problems, Rich & Rossa are on hand to sort - and any questions please do give us a shout.
Great Little Place joined Society6 on November 16, 2013.
Great Little Place's Store
16 results
Filter