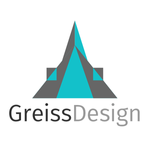 greissdesign
Hey, my name is Ran and I live and work in Israel. From the very beginning, I found it hard to focus on a particular style, in addition to being a graphic software teacher, I developed skills in many styles. You can check out more of my work here: website: http://greissdesign.com facebook: https://www.facebook.com/greissdesign Instagram: https://www.instagram.com/rangreiss greissdesign joined Society6 on November 12, 2013
More
Hey, my name is Ran and I live and work in Israel. From the very beginning, I found it hard to focus on a particular style, in addition to being a graphic software teacher, I developed skills in many styles.
You can check out more of my work here: website: http://greissdesign.com facebook: https://www.facebook.com/greissdesign Instagram: https://www.instagram.com/rangreiss
greissdesign joined Society6 on November 12, 2013.