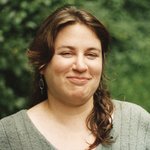 Gretchen Deahl
Gretchen has worked as a professional illustrator since graduation from the Philadelphia College of Art in 1982. She received a BFA with honors as well as the Illustration Faculty Award. She was also awarded the Starr Foundation Award from the 1982 Society of Illustrators Student Competition. Her passion and joy is illustration – creating art for children's picture books, in particular. She specializes in works on paper using rich textures, pattern and color — creating drama and interest through character, composition and humor. While watercolor, colored pencil and pen/ink are her preferred mediums, she also employs digital tools (i.e. Photoshop) to further expand her palette and offer a greater range of creativity. Gretchen Deahl joined Society6 on December 9, 2014
More
Gretchen has worked as a professional illustrator since graduation from the Philadelphia College of Art in 1982. She received a BFA with honors as well as the Illustration Faculty Award. She was also awarded the Starr Foundation Award from the 1982 Society of Illustrators Student Competition.
Her passion and joy is illustration – creating art for children's picture books, in particular. She specializes in works on paper using rich textures, pattern and color — creating drama and interest through character, composition and humor. While watercolor, colored pencil and pen/ink are her preferred mediums, she also employs digital tools (i.e. Photoshop) to further expand her palette and offer a greater range of creativity.
Gretchen Deahl joined Society6 on December 9, 2014.
Gretchen Deahl's Store
9 result
Filter