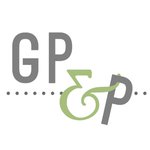 Greymount Paper & Press
Greymount Paper and Press is a small (yet fierce) design company located just outside Albany, NY.
Founded in 2015, our specialty is wry and dry humor mixed with sassy illustrated animals of all shapes and sizes, usually in various levels of trouble, as well as abstract designs which capture the eye and the imagination.
Hope you love what we've made!
Read more