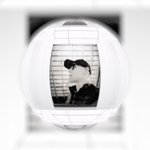 GRIDdriven
artist Wayne Edfors uses technology to create art & message with deep meaning & far reaching possibility. Edfors uses multiple online spaces to archive, create & curate how the human experience can be represented.
Through the use of technology and its continued evolution his creativity incubates & propagates allowing his work to flourish & bloom.
The #hashtag attaches #METAmeaning to place and time seeking to understand & interpret intention while remembering to move forward with reflection on all possibilities.
Residing between the word & pause one experiences the silent poetry of mind.
"I view my art as tossing poppy seeds of intention into the wind and knowing they will pop & BLOOM for those intended!" #edfors
www.GRIDdriven.com #ENTERtheART
Wayne Edfors 415-297-7211 edfors@me.com
Read more