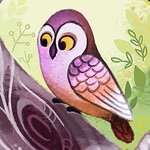 Griffonne
I have a degree in graphic design and 15 years of experience working as a graphic designer and illustrator. I own a small design studio called Griffonne. I'm the mother of 3 wonderful children and I collect tropical hibiscus.
Read more
d8324596-5975-48b5-bfa0-59b5a8415a30

Random

d15bb622-f454-46ad-84d4-3bb92122214f

Home Decor
Griffonne's Store
You are currently on society6.com.