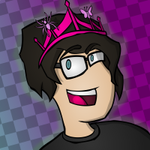 GrimDork
Hey I'm Robert 'Grimdork' Janca, a graphic designer/illustrator, musician, and game developer. Creepy stuff, nerdy stuff, maybe even political stuff and silly stuff. I make a lot of stuff. Maybe its your kinda stuff? Also I love all things sci-fi, spooky, and Halloweeny. Check out my website www.grimdorkdesign.com Twitter - https://twitter.com/GrimdorkDesign Instagram - https://www.instagram.com/grimdorkdesign/ YouTube - https://www.youtube.com/c/Grimdork or email me at GrimdorkDesign@gmail.com GrimDork joined Society6 on May 15, 2015
More
Hey I'm Robert 'Grimdork' Janca, a graphic designer/illustrator, musician, and game developer.
Creepy stuff, nerdy stuff, maybe even political stuff and silly stuff. I make a lot of stuff. Maybe its your kinda stuff?
Also I love all things sci-fi, spooky, and Halloweeny.
Check out my website www.grimdorkdesign.com Twitter - https://twitter.com/GrimdorkDesign Instagram - https://www.instagram.com/grimdorkdesign/ YouTube - https://www.youtube.com/c/Grimdork or email me at GrimdorkDesign@gmail.com
GrimDork joined Society6 on May 15, 2015.