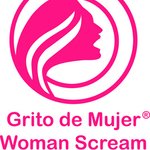 Grito de Mujer.Woman Scream.Cri de Femme
El concepto de imagen, el Slogan y la aplicación figurativa de la marca Grito de Mujer® han sido creados por la diseñadora Dominicana Jael Uribe, como un proyecto novedoso de apoyo a las iniciativas que ha creado en favor de la mujer y la causa de no violencia contra esta. La marca Grito de Mujer® impulsará en gran parte el desarrollo de los proyectos apadrinados por ésta, como es el caso del Movimiento Mujeres Poetas Internacional (MPI), el Festival Internacional de Poesía Grito de Mujer, entre otras ideas y proyectos pendientes a consolidar que aspiran crecer en lo adelante con el desarrollo de la marca.
English
The concept, image, Slogan and application of Woman Scream (Grito de Mujer®) brand were created by Dominican designer, poetess and, writer Jael Uribe, as a fresh idea to support the initiatives she has created that involve women and the non-violence against them cause. The Woman Scream® brand boosts the development of projects sponsored by it, such as the Women Poets International Movement (MPI ), the Woman Scream International Festival, among other outstanding ideas and projects that aspire grow with the development of the brand.
Français
Le concept de l'image, le slogan et l'application figurative de la marque Cri de Femme (Grito de Mujer®) ont été créés par le designer dominicaine Jael Uribe, comme un nouveau projet pour soutenir les initiatives qu'elle a créés pour les femmes et la cause de la non-violence qu'ils sont fait. La marque Cri de Femme® stimuler largement le développement des projets parrainés, comme le Mouvement Femmes Poètes International (MPI), le Festival International de Poésie Cri de Femme, entre autres idées et des projets qui aspirent croître avec le développement de la marque.
Read more
Grito de Mujer.Woman Scream.Cri de Femme's Store
72 results
Filter