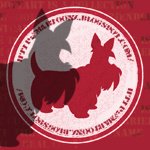 Martynas Juchnevicius
About Martynas Juchnevicius
Since 1988 I am creating cartoons and mostly digital illustrations for newspapers, magazines and various cartoon exhibitions. Started as animator in the year of 1997 in Vilnius, Lithuania. I've been working over 14 years in classical 2d animation and illustration production.
During my time as an animator, I have also worked in other roles such as a layout and storyboard artist, art director and background supervisor. From commercials to television series to feature films, I have operated in co-production with different countries all over Europe. With a good knowledge of physical motion, human anatomy and academic painting and drawing, I have developed my creative and artistic skills much further. In addition, I have significant experience in art directing, supervising colour, background colour design as well as digital animation. I've been involved in creative process of music industry in the last two decades and continuously producing my own sound material since.
Martynas Juchnevicius joined Society6 on November 14, 2010.