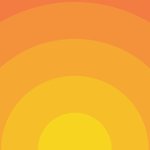 Takeshi
Photographer • Illustrator + Graphic Designer Hello! My Name is Takeshi, I'm currently based in Tokyo, Japan and occasionally travels to Manila, Philippines. Both I consider my home. Photography and illustration started outs a hobby for me. Both just to kill some time I had while working regular jobs. Since then, I was able to transition to working as a photographer and illustrator on the side. I enjoy making patterns on grid incorporating some colors and complex design. Still trying out natural illustration and design. Something I have to learn about! Anyway, hope you enjoy my work! Please tag me @madebytak if you purchase my work! Would love to see where the items are!!! Email me for photography or graphic design work or collab! takeshigs@gmail.com PHOTOGRAPHY • www.gstakeshi.com ILLUSTRATION & DESIGn • www.madebytak.co Takeshi joined Society6 on June 14, 2015
More
Photographer • Illustrator + Graphic Designer
Hello! My Name is Takeshi, I'm currently based in Tokyo, Japan and occasionally travels to Manila, Philippines. Both I consider my home.
Photography and illustration started outs a hobby for me. Both just to kill some time I had while working regular jobs.
Since then, I was able to transition to working as a photographer and illustrator on the side.
I enjoy making patterns on grid incorporating some colors and complex design. Still trying out natural illustration and design. Something I have to learn about!
Anyway, hope you enjoy my work!
Please tag me @madebytak if you purchase my work! Would love to see where the items are!!!
Email me for photography or graphic design work or collab!
takeshigs@gmail.com
PHOTOGRAPHY • www.gstakeshi.com ILLUSTRATION & DESIGn • www.madebytak.co
Takeshi joined Society6 on June 14, 2015.