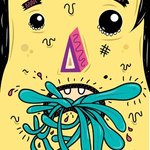 GUZ Artwork
My work is a journey around the theme happiness. I want to encourage people to reflect on how they deal or perceive their own happiness. This is the keyword of life. Some people make it their path, others make it a goal.
more at: www.ilovehats.me
Read more
GUZ Artwork's Store
Filter
You are currently on society6.com.