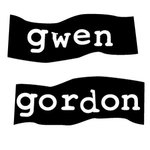 Gwen Gordon
Hello, Glad you stopped by! I'm a visual artist living & working in the foothills of Southern California - where inspiration and discovery are all around. I have a passion for color and design and love applying them to objects that bring joy and pleasure! I believe in love, art, gratitude, compassion, creating, beauty, music, science and fun. I have always loved to "make stuff"– to draw, paint, knit, sew, garden, design and make lovely things. Hope you will visit often. FACEBOOK: https://www.facebook.com/gwen.gordon.397 PINTEREST: http://www.pinterest.com/gwenalyn/ WEBSITE: http://artsaveslives.info/ BLOG: http://gwengordon.blogspot.com/ Gwen Gordon joined Society6 on March 8, 2015
More
Hello, Glad you stopped by! I'm a visual artist living & working in the foothills of Southern California - where inspiration and discovery are all around. I have a passion for color and design and love applying them to objects that bring joy and pleasure! I believe in love, art, gratitude, compassion, creating, beauty, music, science and fun. I have always loved to "make stuff"– to draw, paint, knit, sew, garden, design and make lovely things. Hope you will visit often.
FACEBOOK: https://www.facebook.com/gwen.gordon.397
PINTEREST: http://www.pinterest.com/gwenalyn/
WEBSITE: http://artsaveslives.info/
BLOG: http://gwengordon.blogspot.com/
Gwen Gordon joined Society6 on March 8, 2015.