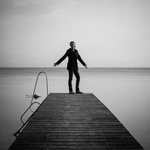 gwenola de muralt
Gwenola de Muralt , "emotions thru visual art " Mixed media art strongly influenced by her Celtic roots, youth spent in western Africa and her multiple crossings of the great north american plains. Emotions are represented by different technics like drawing, painting, photography or digital art. Colors, textures, shadows, light, musical inspiration, inseparable elements which all coexist in her artwork. Her inspiration, drawn from her surroundings, an intense internal force, arrives always abruptly and in an incisive manner. gdm visual art studio is currently based in Nyon, Switzerland info@gwenolademuralt.com www.gwenolademuralt.com facebook.com/gwenolademuralt gwenolademuralt.tumblr.com gwenola de muralt joined Society6 on January 23, 2012
More
Gwenola de Muralt , "emotions thru visual art "
Mixed media art strongly influenced by her Celtic roots, youth spent in western Africa and her multiple crossings of the great north american plains.
Emotions are represented by different technics like drawing, painting, photography or digital art.
Colors, textures, shadows, light, musical inspiration, inseparable elements which all coexist in her artwork.
Her inspiration, drawn from her surroundings, an intense internal force, arrives always abruptly and in an incisive manner.
gdm visual art studio is currently based in Nyon, Switzerland
info@gwenolademuralt.com www.gwenolademuralt.com facebook.com/gwenolademuralt gwenolademuralt.tumblr.com
gwenola de muralt joined Society6 on January 23, 2012.
Pillows by gwenola de muralt
56 results
Filter
Department

Dept

Pillows & Bedding