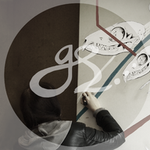 Gx2 (Gemma Gilleard)
A politically motivated designer, Gemma Gilleard (aka Gx2), has many facets to her work. After graduating from the University of the Arts, specialising in Fashion Design, she has spent the past few years thrust in the realms of self employment, branding and graphics as well as nurturing her joy in drawing and developing naturally her illustrative style. Her work reflects muted landscapes and fantasy driven dark atmospheres. She crosses the boundaries between realism and child like day dreams. Incorporating both the digital and the handmade, Gx2's work shows a detailed craftsmanship throughout her many projects. With unique undertones and inspiration, ideas progress into what can easily be described as a sellable story. Distinctive garments that contain underlying reasoning's; there is little in the process which goes un-noticed, from styling, photography to branding. Concepts and ideologies linger to create individual pieces of work and a coherent stylistic approach. Gx2 (Gemma Gilleard) joined Society6 on May 21, 2011
More
A politically motivated designer, Gemma Gilleard (aka Gx2), has many facets to her work. After graduating from the University of the Arts, specialising in Fashion Design, she has spent the past few years thrust in the realms of self employment, branding and graphics as well as nurturing her joy in drawing and developing naturally her illustrative style.
Her work reflects muted landscapes and fantasy driven dark atmospheres. She crosses the boundaries between realism and child like day dreams. Incorporating both the digital and the handmade, Gx2's work shows a detailed craftsmanship throughout her many projects.
With unique undertones and inspiration, ideas progress into what can easily be described as a sellable story. Distinctive garments that contain underlying reasoning's; there is little in the process which goes un-noticed, from styling, photography to branding. Concepts and ideologies linger to create individual pieces of work and a coherent stylistic approach.
Gx2 (Gemma Gilleard) joined Society6 on May 21, 2011.