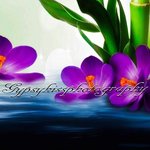 gypsykissphotography
Todd and candice Dailey All images are Copyrighted gypsykissphotography Gypsykissphotograhpy is made up of two of us. Todd and Candice BIO Todd's bio As long as I can remember, I have always had a camera. I can remember taking snap shots with my parents cameras when I could barely walk. Ya gotta love Polaroid. I was always interested in photography. I took Photography classes all through Jr. and Sr. High and even decided that I would go to school for Commercial Photography. After school I ended up working for Kodak in Quality Control. I worked There for 7 years until the lab closed. I have since worked for some other industry leading photography companies and have ended up working for the worlds largest manufacturer of photofinishing equipment for nearly a decade. In one way or another, I have been in the photography industry for over 20 years including servicing photofinishing equipment, process and quality control. Pretty much anything and everything to do with printing and photofinishing. I travel all over the United States for work which gives us a great opportunity for photo ops. I have now decided to go back to my first love and 2nd job which is photography and 3d artwork. Candice's Bio I grew up surrounded by art and photography,my mom gave me my first camera and has always been the art force in my life. When I was younger, I went to John Casablanca's modeling school and learned a lot about modeling,runway,hair and make-up. As I got older I traveled around the states and ended up in North East Texas for 18 or more years where I raised my daughter.I worked for Glamour Shots for awhile doing hair and make-up,and also learned how to use a camera. I have now returned to my home state of Minnesota where Todd and I met and discovered our shared love of photography. This is how Gypsykissphotography started..... Todd has been teaching me so much more about photography over the past 7 years and now we work and travel together taking great pictures. We love it!!! We have been published a few times so far. A book cover, featured in 4 magazines and have sold 1,000's of items to buyers all over the world. gypsykissphotography joined Society6 on May 20, 2014
More
Todd and candice Dailey All images are Copyrighted gypsykissphotography
Gypsykissphotograhpy is made up of two of us.
Todd and Candice BIO
Todd's bio
As long as I can remember, I have always had a camera. I can remember taking snap shots with my parents cameras when I could barely walk. Ya gotta love Polaroid. I was always interested in photography. I took Photography classes all through Jr. and Sr. High and even decided that I would go to school for Commercial Photography. After school I ended up working for Kodak in Quality Control. I worked There for 7 years until the lab closed. I have since worked for some other industry leading photography companies and have ended up working for the worlds largest manufacturer of photofinishing equipment for nearly a decade. In one way or another, I have been in the photography industry for over 20 years including servicing photofinishing equipment, process and quality control. Pretty much anything and everything to do with printing and photofinishing. I travel all over the United States for work which gives us a great opportunity for photo ops. I have now decided to go back to my first love and 2nd job which is photography and 3d artwork.
Candice's Bio
I grew up surrounded by art and photography,my mom gave me my first camera and has always been the art force in my life. When I was younger, I went to John Casablanca's modeling school and learned a lot about modeling,runway,hair and make-up. As I got older I traveled around the states and ended up in North East Texas for 18 or more years where I raised my daughter.I worked for Glamour Shots for awhile doing hair and make-up,and also learned how to use a camera. I have now returned to my home state of Minnesota where Todd and I met and discovered our shared love of photography. This is how Gypsykissphotography started..... Todd has been teaching me so much more about photography over the past 7 years and now we work and travel together taking great pictures.
We love it!!! We have been published a few times so far. A book cover, featured in 4 magazines and have sold 1,000's of items to buyers all over the world.
gypsykissphotography joined Society6 on May 20, 2014.