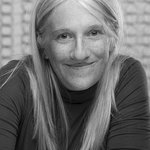 Chelle Destefano
I'm a Visual Artist in South Australia, and I work with watercolours, inks and gauche. I enjoy a working across a range of themes, as I see life is full of different walks and experiences, including the fun and serious, and some dreamlike. I love illustrating about my vdub bug, Taxi who sits in my driveway looking rather adorable and he has many vdub friends who he likes to hang out with. I love to illustrate dogs having fun, as that is what they are and they should be depicted as enjoying their lives with their loved ones. Other more serious themes are animal portraits, world goings on, inspirations that may be out there, places and old buildings... the list goes on! You can visit my website at http://www.chelledestefano.com and see a range of my artworks and more about who I am. At the moment I am offering free shipping for people who purchase prints of my artworks and the promo code for free shipping is https://society6.com/gypsysnail?promo=MD9BVWTXWG8N Chelle Destefano joined Society6 on May 25, 2015
More
I'm a Visual Artist in South Australia, and I work with watercolours, inks and gauche. I enjoy a working across a range of themes, as I see life is full of different walks and experiences, including the fun and serious, and some dreamlike. I love illustrating about my vdub bug, Taxi who sits in my driveway looking rather adorable and he has many vdub friends who he likes to hang out with. I love to illustrate dogs having fun, as that is what they are and they should be depicted as enjoying their lives with their loved ones. Other more serious themes are animal portraits, world goings on, inspirations that may be out there, places and old buildings... the list goes on! You can visit my website at http://www.chelledestefano.com and see a range of my artworks and more about who I am.
At the moment I am offering free shipping for people who purchase prints of my artworks and the promo code for free shipping is https://society6.com/gypsysnail?promo=MD9BVWTXWG8N
Chelle Destefano joined Society6 on May 25, 2015.