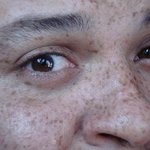 h3EURISTIC
All of the posters are original. The design and messages are original. I create logos, posters and t-shirts that visualize my thoughts. Create solutions, not problems... _motivate by design www.motivatebydesign.co www.cargocollective.com/motivatebydesign Artwork by Michael Syrrakos. All rights reserved. All images copyright 2014 © Michael Syrrakos Copying, altering, editing, displaying or redistribution of any of these images without permission is strictly prohibited. h3EURISTIC joined Society6 on March 17, 2014
More
All of the posters are original. The design and messages are original. I create logos, posters and t-shirts that visualize my thoughts.
Create solutions, not problems...
_motivate by design
www.motivatebydesign.co
www.cargocollective.com/motivatebydesign
Artwork by Michael Syrrakos. All rights reserved. All images copyright 2014 © Michael Syrrakos Copying, altering, editing, displaying or redistribution of any of these images without permission is strictly prohibited.
h3EURISTIC joined Society6 on March 17, 2014.
h3EURISTIC's Store
60 results
Filter