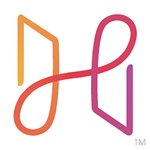 Haley Rutherford
Hi! My name is Haley Rutherford and I'm a graphic designer, illustrator, and music lover originally from Arizona. I graduated from the Art Institute of Phoenix with a degree in Graphic and Web Design, and have also studied illustration.
I love what I do and my favorite part is that the learning process never stops. It's exciting to dive into the creative process and find new ways to challenge myself. I also love to collaborate and bounce ideas off of other creative minds. My favorite part about my job is the opportunity to make meaningful connections and hear what others are passionate about in their lives.
One of my current obsessions is combining music and illustration together into lyric drawings. I use a variety of hand lettering styles and original illustrations to create lyric-inspired artwork from my favorite artists. Feel free to let me know what your favorite songs are- I'm always on the lookout for new music to listen to!
Thanks for checking out my work!
You can also find me here:
Personal Website: http://haleyrutherford.com
Behance: https://www.behance.net/haleyrutherford41f2
Pinterest: https://www.pinterest.com/artistHaley
Twitter: https://twitter.com/artist_haley
Tumblr: http://artisthaley.tumblr.com
Read more