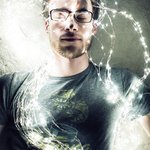 halogen
I´m a photographer from Finland whose work ranges from portraits to products to food to interiors. On my spare time I try to create personal work, such as the ones you see on sale here. I work for for both private and bussiness clients. My work consists of strong colours, well thought lighting and precise editing. I´m able to create strong personal portraits or complex images that require multiple elements to be shot and composited digitally. For more info you can contact me at henri@halogeeni.net or see my profile on Behance http://www.behance.net/henri_ilanen halogen joined Society6 on December 22, 2012
More
I´m a photographer from Finland whose work ranges from portraits to products to food to interiors. On my spare time I try to create personal work, such as the ones you see on sale here.
I work for for both private and bussiness clients. My work consists of strong colours, well thought lighting and precise editing. I´m able to create strong personal portraits or complex images that require multiple elements to be shot and composited digitally.
For more info you can contact me at henri@halogeeni.net or see my profile on Behance http://www.behance.net/henri_ilanen
halogen joined Society6 on December 22, 2012.