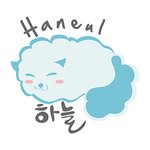 Haneul Home
In these past few years Korean Pop (K-Pop) has become the biggest hit and has brought a fresh and bright culture to all over the world. K-Pop try to combined music, fashion, and also art into a perfect package. That's why we came up with the idea to bring your favourite idol through a useable whimsical and tangible print design. Follow us also on Instagram: @haneulhome Haneul Home joined Society6 on June 6, 2014
More
In these past few years Korean Pop (K-Pop) has become the biggest hit and has brought a fresh and bright culture to all over the world. K-Pop try to combined music, fashion, and also art into a perfect package.
That's why we came up with the idea to bring your favourite idol through a useable whimsical and tangible print design.
Follow us also on Instagram: @haneulhome
Haneul Home joined Society6 on June 6, 2014.
Haneul Home's Store
121 results
Filter