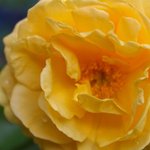 Photography By Hannah
Hi Everyone! I'm Hannah Im 13 years old and I have a love for Photography It would be greatly appreciated if you purchased my work Sorry if my profile page isn't good, I'm trying to figure out how to work Society 6! Photography By Hannah joined Society6 on December 23, 2013
More
Hi Everyone!
I'm Hannah
Im 13 years old and I have a love for Photography
It would be greatly appreciated if you purchased my work
Sorry if my profile page isn't good, I'm trying to figure out how to work Society 6!
Photography By Hannah joined Society6 on December 23, 2013.
Photography By Hannah's Store
6 results
Filter