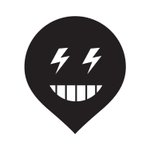 happyleptic
Andrea is a UI and graphic designer with 15 years of experience in the design field, passionate about creativity ever since. Being the youngest of three brothers, he was very fortunate to have a home computer since he was a kid, which let him discover the digital world at young age. Besides videogames, he started playing with a graphics editor called Deluxe Paint, drawing doodles and animating them for fun.
Years later he studied studied graphic design and advertising at high school and right after graduation he worked for one year in a printing house as a desktop publisher. Meanwhile, in his spare time, he studied web-design principles and tools, self-taught.
On 2002 he started working as a designer in a web agency in Turin, the beginning of a career path that led him to deal with many creative challenges on different areas, like logo design, flash animation, art direction and design for apps and websites. Since 2016, Andrea works as a UI Designer at Sixeleven.
Read more