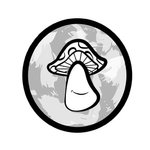 Marylou Aquino
-Marylou Aquino -illustrator/artist/designer -Southern California Hello! I'm Marylou. I'm a young independent artist. This shop is for all my digital art. I draw as well and I've been drawing for as long as I can remember. I do monthly zines called, "Genghis Khan." I like to call my art, "Happy Pill Art" because when I make my own art or look at other people's artwork I get that happy pill feeling! It makes me really happy. This is something I can see myself doing forever. I hope my artwork puts a smile on your face! I am also an art vendor. I sell monthly in Santa Ana and Costa Mesa. Give me an email if you want more info about the events I sell at. Facebook: fb.com/happypillart Instagram: @happypillart Email: happypillart@gmail.com Feel free to contact me if you have any questions or comments! Marylou Aquino joined Society6 on August 18, 2013
More
-Marylou Aquino -illustrator/artist/designer -Southern California
Hello! I'm Marylou. I'm a young independent artist. This shop is for all my digital art. I draw as well and I've been drawing for as long as I can remember. I do monthly zines called, "Genghis Khan." I like to call my art, "Happy Pill Art" because when I make my own art or look at other people's artwork I get that happy pill feeling! It makes me really happy. This is something I can see myself doing forever. I hope my artwork puts a smile on your face! I am also an art vendor. I sell monthly in Santa Ana and Costa Mesa. Give me an email if you want more info about the events I sell at.
Facebook: fb.com/happypillart Instagram: @happypillart Email: happypillart@gmail.com
Feel free to contact me if you have any questions or comments!
Marylou Aquino joined Society6 on August 18, 2013.