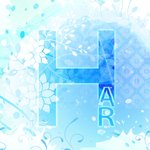 Harmony Chan
Harmony Chan ( Har ) is an illustrator and motion graphic designer, based in Hong Kong. Har specializes in drawing, illustration, graphic design, visual effect and advertising. Hars work is related to the notions of nature, happiness and harmony. Her portfolio reveals that she is a versatile artist. Harmony Chan joined Society6 on November 4, 2013
More
Harmony Chan ( Har ) is an illustrator and motion graphic designer, based in Hong Kong. Har specializes in drawing, illustration, graphic design, visual effect and advertising.
Hars work is related to the notions of nature, happiness and harmony. Her portfolio reveals that she is a versatile artist.
Harmony Chan joined Society6 on November 4, 2013.