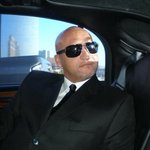 House of Hartsoe
Everette Hartsoe is responsible for the highly successful London Night Studios, a major independent comic company in the 1990s. From $1,200.00 he molded the studio into a corporation with over a million dollars in annual sales from 1992-1999, including the flagship character Razor,which in a short time gained a huge cult following, with over 5 million comics in circulation worldwide. Everette Hartsoe's London Night Studios not only broke new ground in the world of female starring comics and started the BAD GIRL comics craze of the 90's . In 1996, Everette Hartsoe was voted 18th most powerful person in comics, by Combo Magazine. In 1997 Wizard Magazine voted Razor: Burn 1 one of the top 20 comic books of the year. He joined the list of Who's Who in Entertainment 1998. Mr. Hartsoe wrote and published his last graphic novel in 1998, the highly sucessful six-issue crossover between Razor and J. O'Barr's The Crow. That now classic crossover blasted to the top of the sales charts with over 60,000 copies produced. Welcome to the cult comic book, RAZOR! Within the pages you will read and see, works from creator Everette Hartsoe. Experience this ultra violent comic book classic... to become one of the industry's most well-known independent female comic book character in the past decade. Created in the fall of 1991, Razor was an instant underground hit with the 1st issue. A mix of the macabre and goth, comic fans soon made RAZOR a household name. Love her or hate her, most comic book collectors in the 90's knew a person that picked up a book that pushed the boundaries of violence and storytelling...They were referring to RAZOR! With over 5 million books in circulation worldwide, RAZOR at one time sold more copies than some of the mainstream Marvel comics, pushing her into the history books as one of the 1st comics to start the BAD GIRL comic genre, between 1993-1999. House of Hartsoe joined Society6 on April 11, 2014
More
Everette Hartsoe is responsible for the highly successful London Night Studios, a major independent comic company in the 1990s. From $1,200.00 he molded the studio into a corporation with over a million dollars in annual sales from 1992-1999, including the flagship character Razor,which in a short time gained a huge cult following, with over 5 million comics in circulation worldwide. Everette Hartsoe's London Night Studios not only broke new ground in the world of female starring comics and started the BAD GIRL comics craze of the 90's .
In 1996, Everette Hartsoe was voted 18th most powerful person in comics, by Combo Magazine. In 1997 Wizard Magazine voted Razor: Burn 1 one of the top 20 comic books of the year. He joined the list of Who's Who in Entertainment 1998. Mr. Hartsoe wrote and published his last graphic novel in 1998, the highly sucessful six-issue crossover between Razor and J. O'Barr's The Crow. That now classic crossover blasted to the top of the sales charts with over 60,000 copies produced. Welcome to the cult comic book, RAZOR! Within the pages you will read and see, works from creator Everette Hartsoe. Experience this ultra violent comic book classic... to become one of the industry's most well-known independent female comic book character in the past decade.
Created in the fall of 1991, Razor was an instant underground hit with the 1st issue. A mix of the macabre and goth, comic fans soon made RAZOR a household name. Love her or hate her, most comic book collectors in the 90's knew a person that picked up a book that pushed the boundaries of violence and storytelling...They were referring to RAZOR! With over 5 million books in circulation worldwide, RAZOR at one time sold more copies than some of the mainstream Marvel comics, pushing her into the history books as one of the 1st comics to start the BAD GIRL comic genre, between 1993-1999.
House of Hartsoe joined Society6 on April 11, 2014.