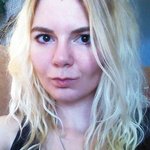 Haven Craft
Haven Craft was created to be a safe space. It is open to people of any tradition (from Christian to Wiccan to Pagan to Tibetan Buddhist and everything in between) and any level of practice. We want anyone to be able to find supplies for their practice of holistic medicine, herbalism, spiritualism, magick, and more. Part of that ideal - of creating a sanctuary for people of all traditions - involves selling products that enable people to make their own home and office a haven for themselves as well. So, Haven Craft offers sacred art commissions and premade pieces, altar plaques, wall scrolls - and, through Society6, hopefully even more, such as mugs, rugs, wall clocks, pillows, and etc. Right now, the artwork available on Haven Craft's Society6 account is all created by the artist Melissa Akiima Eggstaff. More of her work is available online, through www.etsy.com/shop/havencraftsupplies or at www.havencraftstore.com. Haven Craft joined Society6 on November 22, 2014
More
Haven Craft was created to be a safe space. It is open to people of any tradition (from Christian to Wiccan to Pagan to Tibetan Buddhist and everything in between) and any level of practice. We want anyone to be able to find supplies for their practice of holistic medicine, herbalism, spiritualism, magick, and more.
Part of that ideal - of creating a sanctuary for people of all traditions - involves selling products that enable people to make their own home and office a haven for themselves as well. So, Haven Craft offers sacred art commissions and premade pieces, altar plaques, wall scrolls - and, through Society6, hopefully even more, such as mugs, rugs, wall clocks, pillows, and etc.
Right now, the artwork available on Haven Craft's Society6 account is all created by the artist Melissa Akiima Eggstaff. More of her work is available online, through www.etsy.com/shop/havencraftsupplies or at www.havencraftstore.com.
Haven Craft joined Society6 on November 22, 2014.
Haven Craft's Store
61 results
Filter