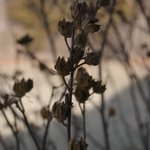 Hawthorn And Lilac
We are a two artist collective focused on capturing the magic and spirit of nature, both seen and unseen. Every piece is a collaboration. You can find us and interact with us here: http://www.instagram.com/hawthornandlilac http://twitter.com/Hawthornnlilac Thank you for your interest in our work! Hawthorn And Lilac joined Society6 on July 12, 2016
More
We are a two artist collective focused on capturing the magic and spirit of nature, both seen and unseen. Every piece is a collaboration.
You can find us and interact with us here:
http://www.instagram.com/hawthornandlilac http://twitter.com/Hawthornnlilac
Thank you for your interest in our work!
Hawthorn And Lilac joined Society6 on July 12, 2016.