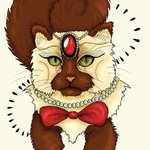 Hayley Annabel Kendal
Illustration student at UCLAN in Preston. UK. Interested in pattern, shape, and decorative imagery. Children's books, merchandise, stationary, furnishings. I use fine liner, watercolours, coloured pencil and photoshop to create my work. Happy to draw just about anything! If you have any questions don't be afraid to contact me! Hayley Annabel Kendal joined Society6 on November 2, 2013
More
Illustration student at UCLAN in Preston. UK.
Interested in pattern, shape, and decorative imagery.
Children's books, merchandise, stationary, furnishings.
I use fine liner, watercolours, coloured pencil and photoshop to create my work.
Happy to draw just about anything!
If you have any questions don't be afraid to contact me!
Hayley Annabel Kendal joined Society6 on November 2, 2013.