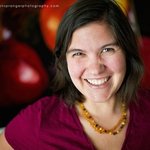 heartMelinda- art by Melinda Grace
Melinda's art is influenced by all of her life experiences. She works in mixed media and enjoys the process of creating her art as much as the final product. Mixed Media gives her the ability to explore multiple areas of her creativity.
Melinda has shown her work throughout the country and has been commissioned many times by various collectors.
Melinda graduated with her BFA from Academy of Art University in May 2012.
Read more
heartMelinda art by Melinda Grace's Store
Filter