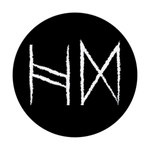 Heathen Divine — Toby Verhines
Artist, Designer, Illustrator, Photographer, Writer, and Navigator. I craft from a deep place; a place of wild abandon and constant fascination. So often are things of bewildering intrigue passed over in our daily movements — so many inspirations to adsorb. Dedicated to both momentum and atrophy... I thank you for taking the time to glimpse — even for a moment. * Please note that all of the flora and fauna have been found on private land. I am not a hunter, nor do I harm. I aim to honor, and nothing less. Once I have done so, the subjects are then returned to the environment to continue their part in the cycle. Toby Verhines Heathen Divine Heathen Divine — Toby Verhines joined Society6 on November 13, 2015
More
Artist, Designer, Illustrator, Photographer, Writer, and Navigator. I craft from a deep place; a place of wild abandon and constant fascination. So often are things of bewildering intrigue passed over in our daily movements — so many inspirations to adsorb. Dedicated to both momentum and atrophy...
I thank you for taking the time to glimpse — even for a moment.
Please note that all of the flora and fauna have been found on private land. I am not a hunter, nor do I harm. I aim to honor, and nothing less. Once I have done so, the subjects are then returned to the environment to continue their part in the cycle.
Toby Verhines Heathen Divine
Heathen Divine — Toby Verhines joined Society6 on November 13, 2015.