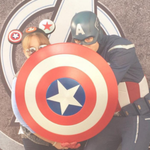 Heather Boyce
Hi! Heather Here! I love designing stuff on photoshop just for fun! I love all things Disney! My favorite movie is Peter Pan. My favorite Pixar movie is Brave! I love Merida, Rupunzel, Anna, and Elsa! Im am obsessed with Frozen! Disneyland is my home and my second home is in NorCal. Amateur Photographer and Graphic Designer. I hope you enjoy your time looking around in my shop! Dont see something you want? I can make custom orders! Want my designs on other products? Check out Redbubble! http://redbubble.com/people/hboyce12 Find me on tumblr : http://heather-thedisneygirl.tumblr.com Find me on Insta : @SimplyDisney23 Heather Boyce joined Society6 on March 22, 2014
More
Hi! Heather Here! I love designing stuff on photoshop just for fun! I love all things Disney! My favorite movie is Peter Pan. My favorite Pixar movie is Brave! I love Merida, Rupunzel, Anna, and Elsa! Im am obsessed with Frozen! Disneyland is my home and my second home is in NorCal. Amateur Photographer and Graphic Designer.
I hope you enjoy your time looking around in my shop! Dont see something you want? I can make custom orders!
Want my designs on other products? Check out Redbubble! http://redbubble.com/people/hboyce12 Find me on tumblr : http://heather-thedisneygirl.tumblr.com Find me on Insta : @SimplyDisney23
Heather Boyce joined Society6 on March 22, 2014.