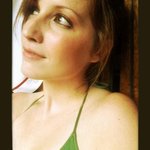 Exit #9 Photography
My work focuses primarily on abandoned structures, such as jails, hospitals and the like. Photographing these locations involves a lot of research, patience...and the ability to avoid being arrested. Collectively, a dialog evolves and hence I've started a blog to document my progress and work: www.exit9photography.blogspot.com.
I enjoy discovering a storyline through these places. I hope to capture the "peripherals" of a scene; those tiny details that evade your eye or are just taken for granted.
I was born and raised in Dover, Delaware then moved to Beverly, Massachusetts to attend Montserrat College of Art. In 2005, I graduated with dual concentrations in Printmaking and Photography. I have lived in Beverly, Salem and now Manchester, Massachusetts and have been working as a Freelance Artist since 2005.
Read more
Exit #9 Photography's Store
Filter