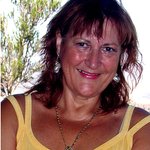 Heather Gail Harman Fine Art
The Mediterranean collection. Reproductions from Fine Art Landscapes from Europe, British, French, Spanish, Greek, Turkish, full of bright Mediterranean light. The Drawings collection - reproductions of work in graphite, charcoal, sanguine and pen and ink. The Monet Collection - reproductions from my series of work based on Monet and work from his home in Giverny. Heather Gail Harman Fine Art joined Society6 on September 18, 2013
More
The Mediterranean collection. Reproductions from Fine Art Landscapes from Europe, British, French, Spanish, Greek, Turkish, full of bright Mediterranean light.
The Drawings collection - reproductions of work in graphite, charcoal, sanguine and pen and ink. The Monet Collection - reproductions from my series of work based on Monet and work from his home in Giverny.
Heather Gail Harman Fine Art joined Society6 on September 18, 2013.
Heather Gail Harman Fine Art's Store
55 results
Filter