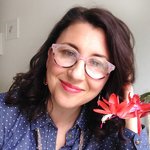 Heather S. Thompson
Heather S. Thompson Fine Art Studios, http://heathersthompson.com founded in 2003, embellishes homes and businesses in the greater Nashville area and beyond.
Following in the steps of her grandfather, Heather started painting at the age of 16. She went on to obtain a BFA in Fine Art from Watkins College of Art and Design which enhanced her artistry and developed her sensitivity to color and design.
Although Heather began as a decorative painter offering custom wall treatments, murals, and cabinetry finishes, she also spent three years forming/editing a self-published lifestyle magazine (Gatherings Magazine 2011-2014). During this time, she developed a keen eye for styling and editorial creativity. She has continued to maintain a daily styling regimen via her Instagram posts.
Read more
Heather S. Thompson's Store
95 results
Filter