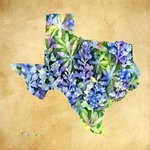 Hailey E Herrera
I am a watermedia and mixed media artist from Texas who loves learning new techniques and experimentation. With abounding color and vibrant beauty, my art has found a home in many private and public collections. I hope my creations bring you joy and colors to your home. Website : http://hailey-herrera.com Facebook : https://www.facebook.com/haileyherrerawatermedia Hailey E Herrera joined Society6 on February 27, 2015
More
I am a watermedia and mixed media artist from Texas who loves learning new techniques and experimentation. With abounding color and vibrant beauty, my art has found a home in many private and public collections. I hope my creations bring you joy and colors to your home.
Website : http://hailey-herrera.com Facebook : https://www.facebook.com/haileyherrerawatermedia
Hailey E Herrera joined Society6 on February 27, 2015.
Hailey E Herrera's Store
70 results
Filter