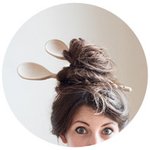 Heidi Burton
I'm Heidi, a British-Finnish freelance illustrator living in Cambridge, UK. I gained a BA (Hons) in Illustration at Kent Institute of Art & Design and opened my Society6 shop shortly after.
I work using both digital & traditional methods of illustration, producing original art, altered journals, greeting card designs, book/magazine illustrations, custom gifts & hand-painted ceramics.
What makes me tick, and what makes me tock:
Interests: Drawing, found objects, hand drawn typography, eavesdropping, cartography, riding on trains in the rain, astronomy, festivals, folktales, Victorian literature, old Penguin book covers, Haiku writing.
Disinterests: Mint chocolate, burglars, things that reduce in size while increasing in price, ugly typefaces, pigeons, public speaking, eating meat, not having tea.
My work has been featured in the lovely books "I Love Stationery" by Charlotte Rivers, & "1000 Handmade Greetings" by McFadden & Baskin. Also I've been featured on The Guardian website, in Guardian Observer newspaper, and the magazines Stylist, Easy Living, UK Handmade, Agenda, Mankind, and Underground Art School.
I've exhibited in London and Tokyo for Moleskine, and various other shows around the UK and USA.
If you managed to read this far, then I must thank you for your patience and awesomeness! X
Read more
Heidi Burton's Store
Filter