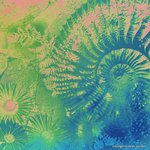 Helen Rowlands Designs
Helen Rowlands is a Surface Pattern and Textile designer from Manchester, United Kingdom. She is a BA Graduate in The Design of Carpets and Floor-coverings from the University of Wolverhampton, and love's art and design. Helen is very passionate about her surface pattern and textile design work, spending lots of time researching Trends and Patterns, whilst expanding and developing her skills to replicate classical, vintage, and 'on-trend' pattern designs. Helen's designs are inspired by the natural world, so as a designer she researches natural history, by photographing nature, fauna and flora and uses these images to inspire her pattern designs. Being classically trained in Pattern, design Helen is able to produce very intricate and classical designs. Helen's repertoire of designs skills includes: Repeat patterns, Motif's, Complex composition, Collage, Photographic, and bespoke digitised Pattern. She also use a number of mediums to generate ideas including painting, Adobe Illustrator and Adobe Photoshop. Find me on: E-mail: helenjohnsonuk@outlook.com LinkedIn: https://www.linkedin.com/in/helenjohnsonuk Twitter: https://twitter.com/HelenRDesigns PinInterest: https://uk.pinterest.com/rowlandsha/ Web: www.helenrowlandsdesigns.com Helen Rowlands Designs joined Society6 on July 5, 2014
More
Helen Rowlands is a Surface Pattern and Textile designer from Manchester, United Kingdom. She is a BA Graduate in The Design of Carpets and Floor-coverings from the University of Wolverhampton, and love's art and design. Helen is very passionate about her surface pattern and textile design work, spending lots of time researching Trends and Patterns, whilst expanding and developing her skills to replicate classical, vintage, and 'on-trend' pattern designs.
Helen's designs are inspired by the natural world, so as a designer she researches natural history, by photographing nature, fauna and flora and uses these images to inspire her pattern designs. Being classically trained in Pattern, design Helen is able to produce very intricate and classical designs. Helen's repertoire of designs skills includes: Repeat patterns, Motif's, Complex composition, Collage, Photographic, and bespoke digitised Pattern. She also use a number of mediums to generate ideas including painting, Adobe Illustrator and Adobe Photoshop.
Find me on:
E-mail: helenjohnsonuk@outlook.com LinkedIn: https://www.linkedin.com/in/helenjohnsonuk Twitter: https://twitter.com/HelenRDesigns PinInterest: https://uk.pinterest.com/rowlandsha/ Web: www.helenrowlandsdesigns.com
Helen Rowlands Designs joined Society6 on July 5, 2014.