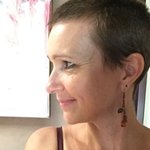 Helen Syron
Helen is an artist that enjoys many mediums. Charcoal and digital art have become a recent fascination that remind her one is ever the student! Painting and drawing studies Auckland University 18 months life drawing studies Currently studying fine art with international artist Part time creative assistant with a large Australian company Part time assistant to well known Australian artist www.helensyron.com www.facebook.com/helen.syron.7 Helen Syron joined Society6 on October 21, 2012
More
Helen is an artist that enjoys many mediums. Charcoal and digital art have become a recent fascination that remind her one is ever the student!
Painting and drawing studies Auckland University 18 months life drawing studies Currently studying fine art with international artist Part time creative assistant with a large Australian company Part time assistant to well known Australian artist
www.helensyron.com www.facebook.com/helen.syron.7
Helen Syron joined Society6 on October 21, 2012.
Popular+comforters by Helen Syron
0 result
Filter