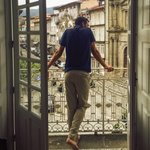 Helix Games Media
Why photography? Academically, I'm trained as a historical geographer. By default I look to see changes on the landscape, the ways that people produce the space around them, the ways they come to know it and to value it. My photography is an extension of that impulse. It is a way for me to see the world better. To pay attention to it. To force myself to look again at the things I thought I had understood. And it is a chance for me to playfully see the world; to find adventure and share it. Adventure revolves around friendship, exploring the world, overcoming a degree of difficulty, and developing stories to tell. My stories are represented largely in the photos I take and (hopefully) in the ways they inspire others to get and see what they can find. Helix Games Media joined Society6 on April 4, 2015
More
Why photography? Academically, I'm trained as a historical geographer. By default I look to see changes on the landscape, the ways that people produce the space around them, the ways they come to know it and to value it. My photography is an extension of that impulse. It is a way for me to see the world better. To pay attention to it. To force myself to look again at the things I thought I had understood.
And it is a chance for me to playfully see the world; to find adventure and share it. Adventure revolves around friendship, exploring the world, overcoming a degree of difficulty, and developing stories to tell. My stories are represented largely in the photos I take and (hopefully) in the ways they inspire others to get and see what they can find.
Helix Games Media joined Society6 on April 4, 2015.