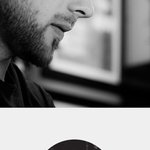 HelloKris.
I work hard with graphic design. & I play hard with life. I am far more interesting in real life. & my sarcasm is more apparent in it's effectiveness. My beard or messy hair will distract you if not.
Check out more of my work shenanigans at www.krisaskey.co.uk
Read more
You are currently on society6.com.