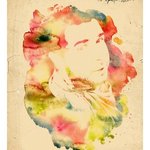 Helmo Studio
city of birth: havana, cuba occupation: graphic designer, illustrator and painter with great attention to detail, love typography and a deep knowledge of printing process. current location: mexico city, mexico education isdi (superior design institute, havana cuba) degree in graphic communication isdi (superior design institute, havana cuba) and associate degree in illustration poster many times in my life try to find a professional space where can expose my art. here to find my latest jobs, updates same where the websites and declare any other matter of cultural and professional nature. a blog we exposes himself in a new world of learning for all persons in any way feel the need to communicate through internet. i refer to communicate to share a space, can experience the feeling of being doing something important to the future that is coming soon. a place to share will work, express fashion you decide and interacting in a manner. i sell a product you give me your opinion and pass the shopping at the time you decide. a little pirate in these times of contraband information an expedited manner. just started this adventure who can read these words, even light years later 1000. helmo http://helmostudio.me https://www.facebook.com/helmostudio Helmo Studio joined Society6 on July 21, 2014
More
city of birth: havana, cuba
occupation: graphic designer, illustrator and painter with great attention to detail, love typography and a deep knowledge of printing process.
current location: mexico city, mexico
education
isdi (superior design institute, havana cuba) degree in graphic communication
isdi (superior design institute, havana cuba) and associate degree in illustration poster
many times in my life try to find a professional space where can expose my art. here to find my latest jobs, updates same where the websites and declare any other matter of cultural and professional nature.
a blog we exposes himself in a new world of learning for all persons in any way feel the need to communicate through internet. i refer to communicate to share a space, can experience the feeling of being doing something important to the future that is coming soon.
a place to share will work, express fashion you decide and interacting in a manner. i sell a product you give me your opinion and pass the shopping at the time you decide. a little pirate in these times of contraband information an expedited manner.
just started this adventure who can read these words, even light years later 1000.
helmo
http://helmostudio.me
https://www.facebook.com/helmostudio
Helmo Studio joined Society6 on July 21, 2014.