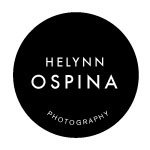 Helynn Ospina
I'm a photographer that specializes in people, spaces and travel. I crave natural light and documenting how people engage with their environments. I was born with wanderlust and I am happiest with a camera in one hand and a cupcake in the other. My photography is an exploration of the world around me and all the hidden stories in the nooks and crannies of life. You can usually find me by the ocean in San Francisco where I am always on the hunt for great cupcakes, burritos , fun collaborations, and dreaming about my next surf trip. Helynn Ospina joined Society6 on January 30, 2014
More
I'm a photographer that specializes in people, spaces and travel. I crave natural light and documenting how people engage with their environments. I was born with wanderlust and I am happiest with a camera in one hand and a cupcake in the other.
My photography is an exploration of the world around me and all the hidden stories in the nooks and crannies of life.
You can usually find me by the ocean in San Francisco where I am always on the hunt for great cupcakes, burritos , fun collaborations, and dreaming about my next surf trip.
Helynn Ospina joined Society6 on January 30, 2014.
Helynn Ospina's Store
14 results
Filter