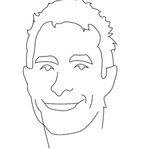 Bakmann Art
My name is Henrik Bakmann and I am an independant Freelance artist. I create design prints for textile and mixed media collage art. My creations can be applied on a wide range of products like apparel textile design for clothing to produkt / surface design and visual displays. If you buy anything from my store, thank you and I hope you enjoy your purchase- feel free to send me a picture to bakmann@events.dk Take a look on my other Socity6 shop - BakmannArt - Second Place You can also follow me on: redbubble.com fineartamerica.com Bakmann Art joined Society6 on November 6, 2014
More
My name is Henrik Bakmann and I am an independant Freelance artist.
I create design prints for textile and mixed media collage art.
My creations can be applied on a wide range of products like apparel textile design for clothing to produkt / surface design and visual displays.
If you buy anything from my store, thank you and I hope you enjoy your purchase- feel free to send me a picture to bakmann@events.dk
Take a look on my other Socity6 shop - BakmannArt - Second Place
You can also follow me on: redbubble.com fineartamerica.com
Bakmann Art joined Society6 on November 6, 2014.