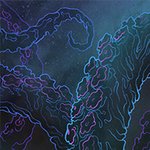 Henri Scribner
Henri Scribner is an illustrator currently studying at Ringling College of Art & Design in Sarasota, Florida. He's passionate about creating work in a variety of media and his goal is to work in concept art for movies or video games. You can check out more of his work here: https://wolfgangdraws.tumblr.com http://cargocollective.com/hscribbler https://instagram.com/h_scribbler Henri Scribner joined Society6 on July 23, 2013
More
Henri Scribner is an illustrator currently studying at Ringling College of Art & Design in Sarasota, Florida. He's passionate about creating work in a variety of media and his goal is to work in concept art for movies or video games.
You can check out more of his work here:
https://wolfgangdraws.tumblr.com
http://cargocollective.com/hscribbler
https://instagram.com/h_scribbler
Henri Scribner joined Society6 on July 23, 2013.