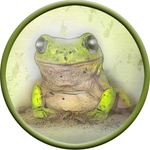 Wendy Townrow
Fine art photographer, artist and digital artist. I live in beautiful Kuranda, the village in the rainforest, located in Tropical North Queensland, Australia. I listen to the rainforest birds and animals every day and know that I live in a wonderful place. I have been creating pictures since I was very young, encouraged by my creative family. I use camera, traditional materials and computer for digital works. I would hesitate to say that I have any particular style, I just go where the art takes me. I hope you enjoy my work as much as I enjoy creating it. Find me on Face Book: https://www.facebook.com/hereswendy Wendy Townrow joined Society6 on October 12, 2012
More
Fine art photographer, artist and digital artist. I live in beautiful Kuranda, the village in the rainforest, located in Tropical North Queensland, Australia. I listen to the rainforest birds and animals every day and know that I live in a wonderful place. I have been creating pictures since I was very young, encouraged by my creative family. I use camera, traditional materials and computer for digital works. I would hesitate to say that I have any particular style, I just go where the art takes me. I hope you enjoy my work as much as I enjoy creating it.
Find me on Face Book: https://www.facebook.com/hereswendy
Wendy Townrow joined Society6 on October 12, 2012.
Biker Tanks by Wendy Townrow
1000+ results
Filter