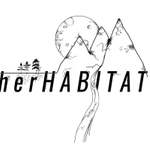 herHABITAT co.
herHABITAT is a collective that focuses on the development of the inner-self through community. This shop will feature a plethora of content from our own designs, to one of a kind pieces, to selected prints from local artists.
Visit us at herhabitat.ca to learn more and be a part of our community!
Read more
herHABITAT co.'s Store
Filter
You are currently on society6.com.